Farewell CT101!!!
When I first heard about CT101, I was hesitant to take it because I had thought that I would not be interested. But actually it was the opposite. I have learned so many cool things like how to create my own gifs, make panoramas, and even work with difference tools to create cool projects. I got the oppurtunity to create a gif portrait, make art memes, vapor waves and much more. I also got the opportunity to make this website which I am so excited to continue working on. Let me show you what I have worked on.
Lets take a trip down memory lane….
During the first couple weeks of class, my reactions to the new tools we learned about was…
Another interesting thing I worked on was the gif project
This was soo cool!!!
*side note this is one of the main characters in the show Diriliş: Ertuğrul, If your wondering!!!.*
Then came the vapor wave project….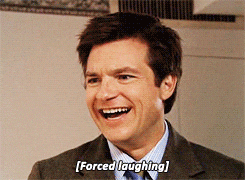 This project was the most difficult because it made me really dig into my creative side which is something I lacked in.
One thing, that I will definitely continue to do is expand my website. At this moment, I'm just blogging about the stuff thats happened to me and my friends. I also post poetry that my friends have written. My goal is to show other my perspective of life and how a Muslim girl living in New York sees the world. I also will include content from my friends and how they see the world in their eyes. One perspective is not enough so to keep it interesting I have opened this platform to all my friends.
Now that you have seen what Ive worked on during the semester, I would like to say a farewell mini speach.
I would like to thank Professor Ryan Seslow for making this class worth my time and good bye my dear friends even though the only person I talked to was the two girls sitting next to me and that was just to ask for help. This has been an interesting journey!!!
*Based on the work I have done and my attendance, I believe that I deserve an A. Not only have I successfully implemented the skills I have learned but I also have something to continue on with after the end of my time in CT101 class.*
---
---